How to Start Rock Climbing, Part Four: Buying Gear
|
This is Part Four of our "How to Start Climbing" series. If you haven't yet, check out Part One: Get Started at a Climbing Gym, Part Two: Your First Visit, and Part Three: Finding Climbing Partners.
Now we get to what rock climbing is all about — blowing your rent money on sweet gear, which is the real cause of #vanlife.
Just kidding.
Climbing can quickly become an expensive pursuit, but only a few critical pieces of gear will get you through years of your new sport. But climbing gear can be confusing, especially since the equipment protects you from falls and has industry-specific specs. We've got some guidelines for your first kit below — follow these, ask your local gear shop or climbing gym for guidance, and you'll be ready to go.
1. Shoes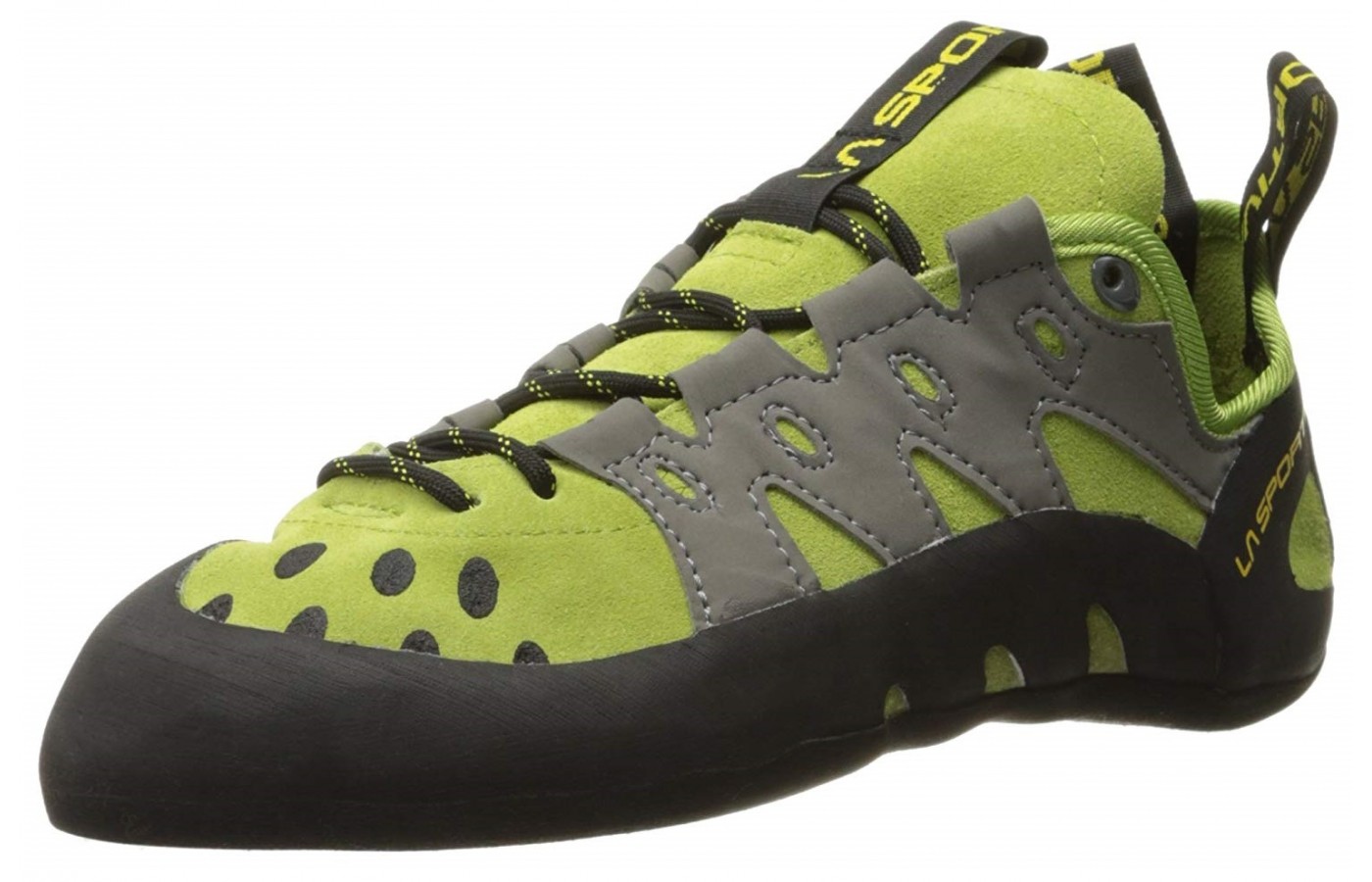 Climbing shoes will be the simplest choice you make. Remember this: your climbing shoes should not hurt to wear. They should feel snug, but pain is bad, no matter what a salesperson tells you. Try on shoes with a neutral or moderately downturned shape, which will allow you to wear your new kicks for long periods of time and for all sorts of climbing styles. If you're getting started, avoid super downturned shoes like the La Sportiva Solutions. Shoes like these are "tuned" for specific styles of aggressive climbing. which if you're just starting, you're unlikely to be working on yet. The La Sportiva Tarantulace makes a great first choice: you'll probably see these all over the gym.
2. Harness
Several different types of harnesses exist for all different styles of climbing. For beginning gym climbers, a sport or gym climbing harness will work best: you don't need all the gear loops and extra bits that go into a trad harness. Don't go purely for the cheapest harness you can find: this is not a place to skimp on safety. Brands like Petzl and Black Diamond have been making this equipment for decades, and have the safety ratings to match.
Your harness should first of all be comfortable and well-fit. Make sure the waistband fits snugly and doesn't shift much when you tighten it up. Usually, an employee can help you make a good decision; if you buy it at First Ascent, we'll even let you weight the harness to see how it feels to hang in it.
3. Belay device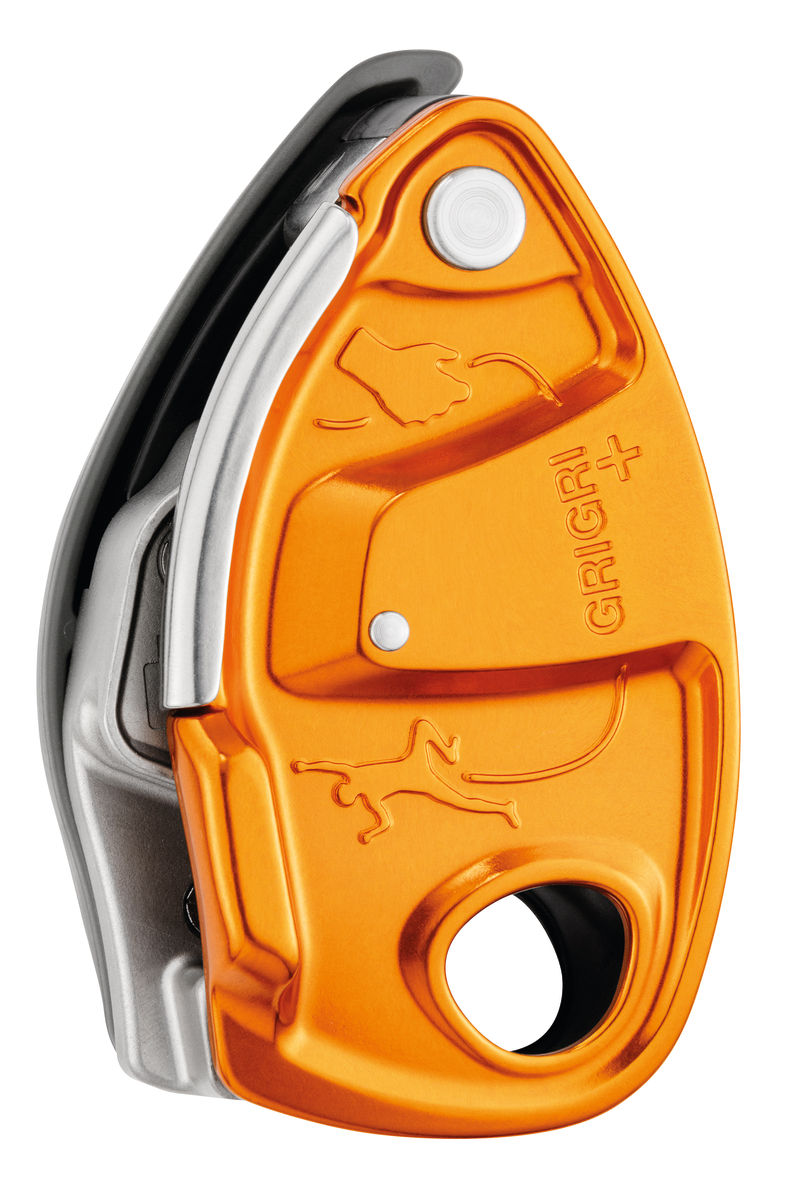 This device attaches you to your rope and helps manage your falls during top rope and leading climbing. At First Ascent, we recommend assisted braking belay devices and only allow these types of devices in our gyms. Why? They offer all the freedom for sport climbing belays that old-school ATCs do, while providing safety features we think all climbers benefit from. The devices you see all around our Avondale location are the Petzl GriGri+, which we wholeheartedly recommend for new lead climbers.
4. Rope
For new climbers starting to dip their toes into lead climbing, a rope will make life much easier. But the ropes you see all around our Avondale location aren't Home Depot specials. Climbing ropes are sophisticated tools that, when chosen well, make the difference between injury and a great time. Look for single, dynamic ropes between 9.5-10mm. These are your every day climbing ropes suitable for gym and sport climbing. We love the Sterling Velocity 9.8 so much that we keep them in stock at the gym, so come check one out!
5. Chalkbag and chalk
Climbing chalk isn't your run-of-the-mill chalkboard stuff. It's a specially-formulated substance that helps you maintain friction on the wall. Some popular brands include FrictionLabs and Black Diamond. It's fairly cheap, and can be found in our gyms or any REI or similar outdoor store.
Your chalkbag is not a piece of safety gear, so you can have some fun with this. You'll probably buy this once and use it for years, so we recommend finding chalkbags with a little loop for a chalk brush. The brush will help you remove excess chalk from holds on routes or problems you're working on in the future. Designs run the gamut from plain and simple to all types of patterns and graphics. Have fun with this one!
The key to buying good gear is to get it from established climbing brands. They've done the work to make sure the equipment meets safety standards, and they've tested it to make sure it's safe. You can always talk to a First Ascent team member as well — we'd love to offer guidance and advice. Climb on!
The post How to Start Rock Climbing, Part Four: Buying Gear appeared first on First Ascent Climbing and Fitness.
Originally posted 2020-01-07 17:37:16.